Swing Dance Classes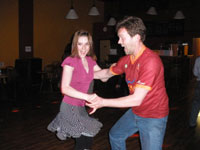 Birthplace: Harlem, New York City
Creation date: 1926
Creator: Dancers at Savoy Ballroom
Dance type: American Rhythm
The history of swing dancing dates back to the 1920's in New York City's Harlem. The Savoy Ballroom opened its doors in 1926 and was an instant success. The featured music was swinging jazz, some of the best dancers of the day were improvising to this lively music introducing new styles and patterns of couples dancing. One new style was named the Lindy Hop, referring to Charles Lindberg's famous flight from New York to Paris.
During this decade, a swing troupe called "Whitey's Lindy Hoppers" was formed and they were featured in several motion pictures. This fanned the flames of Lindy Hopp popularity even higher. The first contest was filmed and presented in the newsreels by Paramount pictures.
This new dance spread popularity, and variations emerged on dance floors across the nation. Each region of the country was dancing its own variation. Arthur Murray Studios instructed their studios to find out what style was being danced in their city, and then to teach that particular style in their classes. Most of these variations were named after the region where they originated, such as Carolina Shag, The D.C. Hand Dance, and the Houston push.
The Lindy hop and the other regional dances were eventually all referred to as The name swing is still an umbrella term for a wide variety of dances. Some of the dances that fall under the swing title are Jive, Shag, Lindy, Balboa, East Coast Swing, and West Coast Swing. Swing clubs are popular on many campuses and cities across the United States.
This work is credited to BYU-Idaho dance book 2006.
This video shows a ton of diffrent swing styles, there are more than just these. In time you will get to learn all of these!
These are some swing dance songs. If you want to use up all of your energy that you have dancing, then this playlist will do it. All the songs are fast and lots of fun. They are geared twards a modern swing dance crowd, I will be posting a big bang swing list in the future. I will also also make a list for those in a swing dance club enviroment.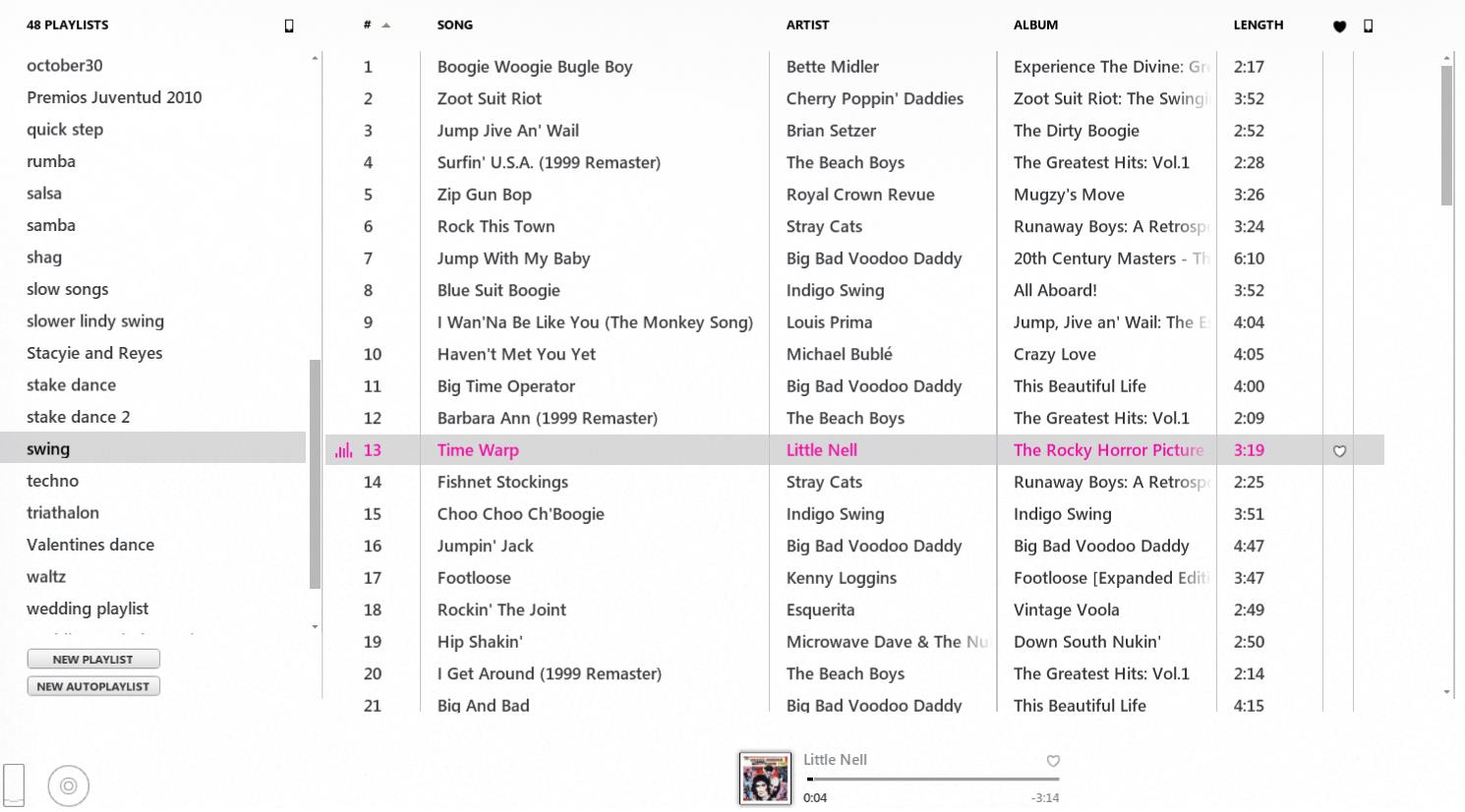 The Charleston is another fun swing dance that you can do on your own or with a dance partner. You can even do the charleston as a group which is called the charleston sqaure. To do the basic charleston dance watch the following video.
The most popular swing dance is the Lindy Hop! Lindy Hop is my favorite. This is a video on how to do the Lindy Hop, how ever I do not agree with everything at is said on this video, but it is somthing good enough to get you started.
Top Ten Baisc East Coast Swing Dance Moves
#1 Basic East Coast Swing
#2 Basic Turning Right
#3 Baisc Turning Left
#4 Throw Out
#5 Underarm Turn
#6 Underarm Release from basic
#7 Tuck-In Turn-Out
#8 Shoulder Check
#9 Cradle
#10 Sugar Push Throw-Out
Other East Coast Swing Dance video's performances and useful hints
Top Ten Lindy Hop Basic Swing Steps
#1 Eight Count Basic
#2 Swing Out
#3 Inside-Turn
#4 Outside-Turn
#5 Hip-Catch
#6 Hip-Catch with a turn
#7 Lindy Circle
#8 Texas Tommy
#9 Eight Count Sugar Push
#10 Eight Count Sugar Push With a Spin
Another Common swing dance is the Shim Sham. While I use another song for the same swing line dance this will be a helpful tool to help you learn the fun shim sham line dance.


Call Kevin Hunter 208-870-6737 EMail: captindanceman@yahoo.com